About Melanie Cheng, PT, DPT, OCS
Melanie "Mel" Cheng began her journey to becoming a physical therapist by getting her Bachelor's degree in Kinesiology from the University of Southern California. She then received a Master's degree in Forensic Science from National University in San Diego, but decided to change careers upon realizing that she did not want to work with cadavers. And so she obtained her Doctorate of Physical Therapy (DPT) from the University of Saint Augustine for Health Sciences, graduating with Honors.
Mel is also recognized by the American Physical Therapy Association as a board certified Orthopedic Specialist (OCS). Melanie prides herself on staying current with the latest techniques for rehabilitation as well as providing corrective and functional exercise so patients not only feel better and stronger, but are empowered with the tools and knowledge so patients can stay active.
Mel believes in finding the source of the pain and not just treating the symptoms. This involves assessing movement dysfunction and imbalances in strength which may predispose you to future injury. Mel's goal is to get you back to the activities you love and to keep you there.
Outside of physical therapy, Mel enjoys working out, watching the food and travel network, trying anything new, and spending time with her husband and two dogs.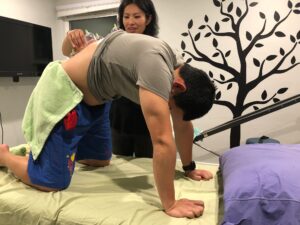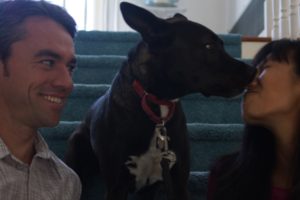 Advanced Education and Certifications
IPA – Dynamic Foot and Ankle
IPA – Functional Mobilization I
USA – Manual Therapy Certification Track (S1 Spinal Evaluation & Manipulation, E1 – Upper Extremity Evaluation & Manipulation, E1 – Lower Extremity Evaluation & Manipulation, MF1 – Myofascial Manipulation, S2 – Advanced Lumbar & Thoracic Spine, S3 Advanced Cervical & Upper Thoracic, S4 – Functional Analysis-Pelvic & Hip, E2 – Extremity Integration)
SFMA- Selective Functional Movement Analysis certified
USC Orthopedic Bootcamp (Management of Shoulder, Thoracic Spine and Ribs, Lumbar Spine and Pelvic Girdle, Cervical Spine, Elbow Wrist and Hand, Hip and Knee, and Foot and Ankle.
USC Athlete Movement Systems- Lower Quarter and Lumbar Spine
Shirley Sahrmann – Movement System Impairment Syndromes of the Cervical Spine and Shoulder
Blood Flow Restriction Training Certified – Owens Recovery Sciences
APTA Board Certified Orthopedic Certified Specialist (OCS)